Ethereum-startup ConsenSys has partnered with world-renowned chip maker Advanced Micro Devices (AMD) to create a new infrastructure of cloud computing based on blockchain technology.
Today, @ConsenSys and @AMD have announced collaboration on developing high-performance hardware technologies capable of better scaling and proliferating decentralized networks, especially for large corporations and governments. #W3BCLOUD https://t.co/fcfIQijVyy pic.twitter.com/Vq7XMFo9uH

— Joseph Lubin (@ethereumJoseph) 4 January 2019 R.
The document States that together with AMD, the startup is working with investment firm Halo Holdings of Abu Dhabi on a project W3BCLOUD. The latter is a cloud-based architecture for decentralized applications.
ConsenSys will provide their expertise and knowledge in the field of blockchain solutions, and AMD will become a supplier of «high-performance hardware technologies for better scalability and deployment of decentralized networks and services».
Both companies expressed confidence that they developed solutions in areas such as intelligent identification, corporate data centers, tracking medical data, licensing and supply chain management, will be in demand among large companies and state agencies
Note that both companies are currently experiencing not the best times. In October, AMD reported a fall in sales of devices for mining. The company's shares have been falling since September last year: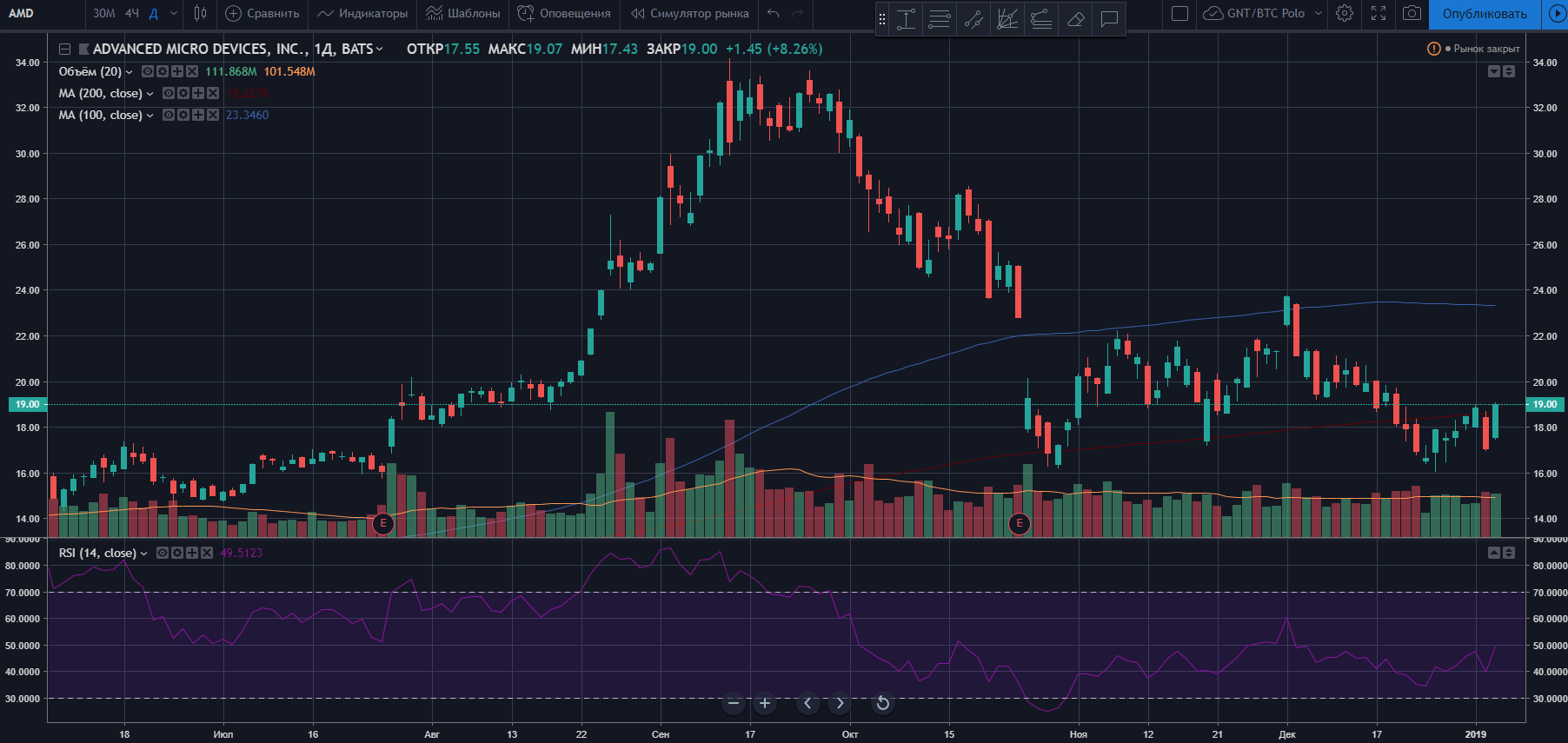 As for ConsenSys, the company is on the brink of major organizational changes. According to some startup can fire up to 60% of the staff, reviewing your portfolio blockchain projects.
Subscribe to the channel ForkLog in YouTube!