In recent weeks, the bitcoin miners have turned into net sellers of cryptocurrency and the trend is accelerating, according to the cryptanalyst under the name CryptoKea.
We reached #Bitcoin miner capitulation territory. Miners have not only become net sellers in recent weeks, but selling has also accelerated. pic.twitter.com/HrwiiRYLYY

— CryptoKea (@CryptoKea) May 25, 2020
«We reached the site of the capitulation of the miners of bitcoin», he said.
During the last seven days, the miners sold at 955 BTC more than produced, putting pressure on the quotes of cryptocurrency.

Last week the analyst said that it started with a positive signal — the sales dropped. But then the flow of bitcoins into the market has increased again.
Hasrat network first cryptocurrency after halving continues to fall, despite reduction of the complexity of mining. According Blockchain.com on may 25, the computing power of the network was equal to 91.5 EH/s.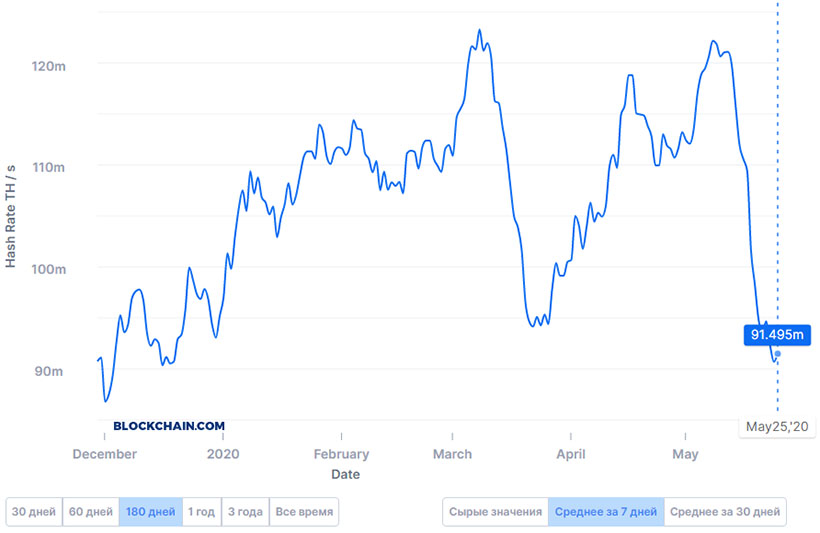 Unprofitable miners shut off equipment, but are forced to sell coins from reserves to pay for operating expenses, said CryptoKea.
The price of bitcoin after the fall of 21 may can not overcome a psychological mark in $9000. The current prices have a negative impact on the profitability of mining.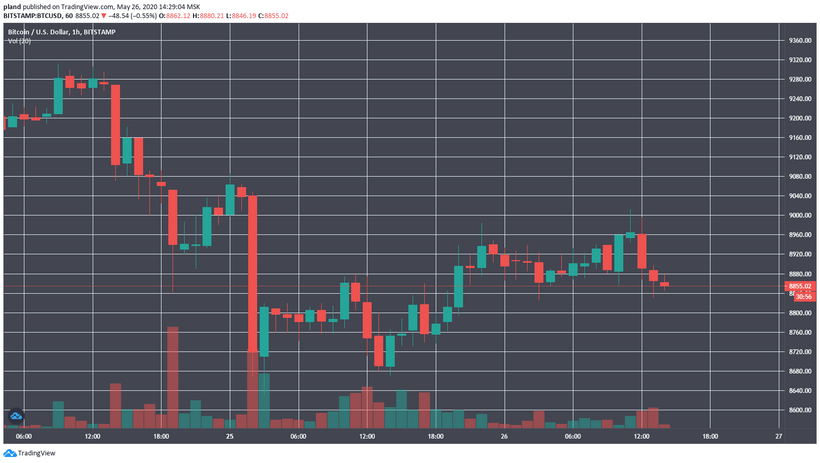 The capitulation of the miners in the absence of a new wave of growth in the price of bitcoin is predicted immediately after the reduction of awards for the unit managing the Fund's Opportunity and Blockchain CEO Blockware Solutions Matt d'souza.
We will remind, according to the cryptanalyst under the name of light, active discussion of the capitulation of the miners amid falling prices of BTC is the signal for opening long positions in the cryptocurrency.