In recent days, weighted average rate of the first cryptocurrency decreased by 11.36%, once again updating at least 2018.
As usual, along with a bitcoin fell in price the most other representatives of the top ten CoinMarketCap:
The exceptions were the result of hard forks of Bitcoin SV.
Currently bitcoin is trading at $3400 (Bitstamp exchange), which corresponds to values in August-September of 2017.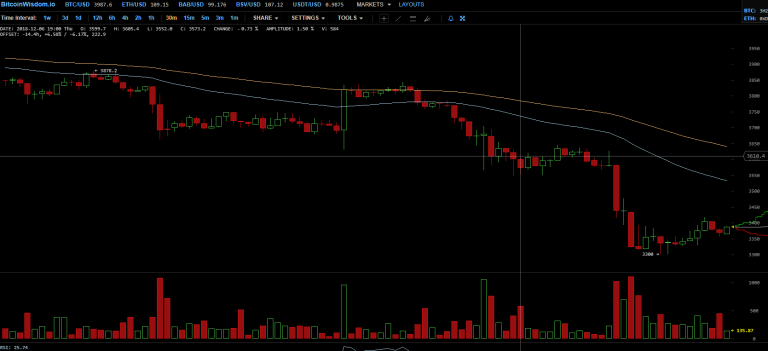 Compared with a historical high at $19 781 bitcoin has dropped in price by 84,28%. Now its market capitalization at $59.5 billion
Total market capitalization currently stands at $108 billion.
Informed CoinDesk analyst Omkar Godbole expressed the view that the next significant support level is around $3000.