In less than a week after the launch of the trading volume indefinite bitcoin swap DeFi-platform dYdX reached $22.9 million, and the open interest indicator exceeded 55 BTC.
According Dune Analytics, the greatest surge in trading volume of these contracts was achieved on 19 may — $12.9 million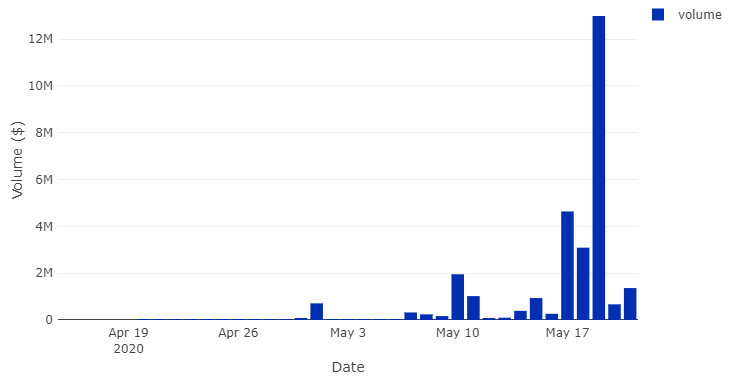 For comparison, a popular nacatamales exchange Kyber trading volume on all tokens was $18.3 million over the past seven days.
The amount of collateral contracts in the USDC for dYdX to date exceed $1.2 million and 0.17% of the total market of this stabilini.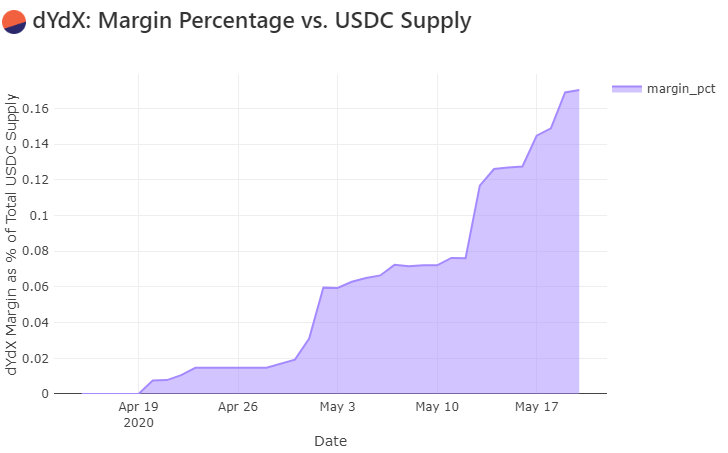 Analyst for The Block Matteo Leibowitz expects further growth in the demand for USDC as margin collateral for derivatives.
It is noteworthy that impressive by the standards DeFi-space trading volumes are generated by only a few dozen active traders perpetual swaps.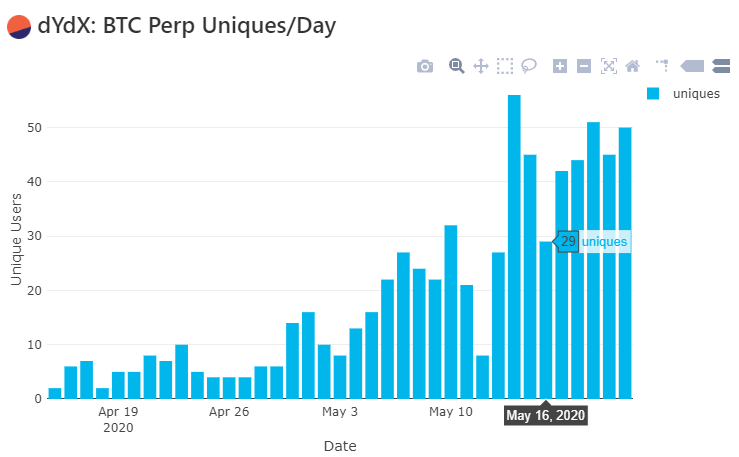 According to analysts of The Block, this may indicate the participation of «professional traders» trade on dYdX.
The average transaction amount for dYdX exceeded $7000: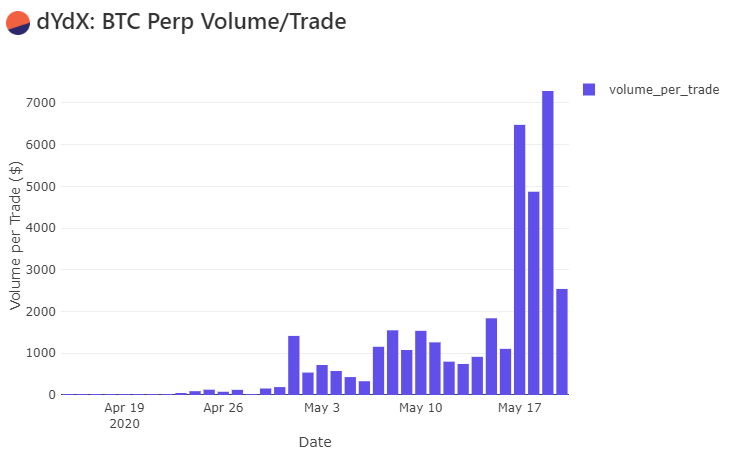 Currently, dYdX ranks third among the largest decentralized platforms, behind only Uniswap and Kyber.
Recall that a perpetual trade bitcoin swaps with payments in USDC and leverage up to X10 was launched on 13 may. According to dYdX, such instruments were first listed on the decentralized market.