Attorneys Ira Kleiman, acting as a plaintiff in the case against Craig Wright, said about the last access to the wallets with 820 000 BTC. They therefore asked the court to take early action against «self-proclaimed Satoshi». This is stated in the motion filed may 21.
gov.uscourts.flsd.521536.512.0 by ForkLog on Scribd
Brother of the late mathematician Dave Kleiman accuses Wright in the assignment of the bitcoins, which they produced as a result of cooperation in the early stages of development of the cryptocurrency. In total we are talking about more than 820 000 BTC. Wright assured the court that he lost access to all of these purses, which, according to the documents, there are 16 404.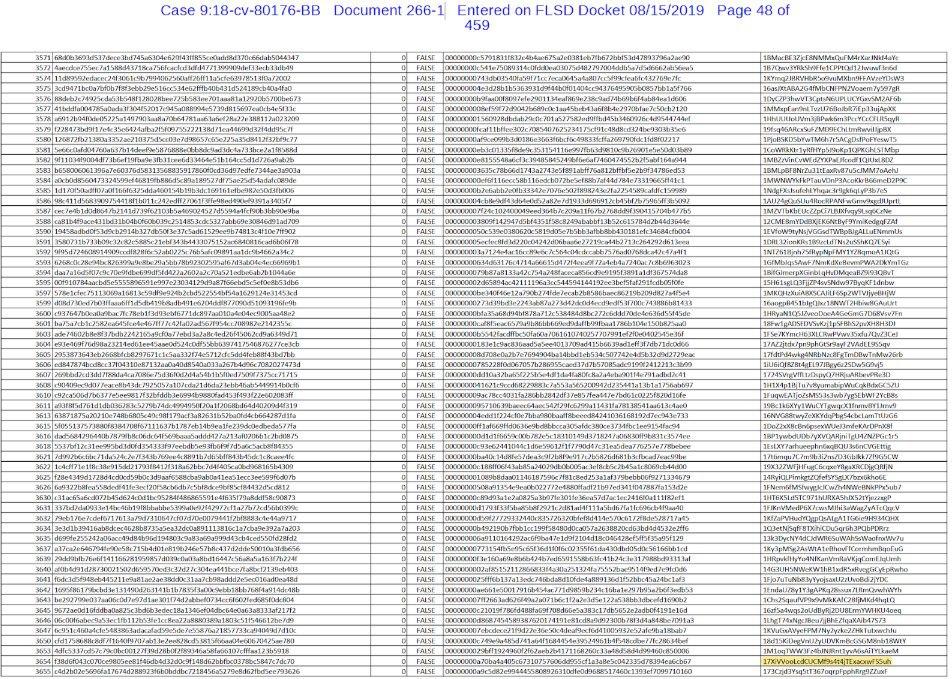 May 20 one of these wallets were active for the first time in 11 years. In this regard, lawyers Ira Kleiman accusing Wright of perjury. They believe that the defendant has access to the encrypted document, which contains the keys of these wallets:
«The Wright have the ability to open an encrypted file, but he won't do it, because inside are evidence of a partnership [with Dave Kleiman] and savings in bitcoin».
The plaintiff points to the fact that these purses Wright withdrew $1.6 million In connection with this they assume two scenarios. Either the defendant provided the court false a list of wallets belonging to him, or he lied about the loss of document access keys.
On this basis, the Ira's lawyers asking the court to take action against Wright, without waiting for scheduled for July 6 meeting. They note that the Respondent repeatedly violated the law:
«Wright was involved in regular counts of perjury, falsification of evidence, misleading statements and obstruction of justice.».
We will remind, a number of experts and early miners of bitcoin expressed doubt that the early bitcoin could bring Satoshi Nakamoto.
Ira Kleiman has filed a lawsuit against Wright in February 2018. At the end of August next year, the Federal court for the southern district of Florida ruled against the Aussie in favor of the relatives of Kleiman half of all bitcoins and intellectual property rights he owned prior to 2014.
During a session at the end of June, Craig Wright was not able to provide evidence of having access to the coins associated with the bitcoin Creator.
In early November, he stated that he cannot pay 500 000 BTC relatives of Dave Kleiman.