On the current situation on the market, says analyst and author of the educational course on trading Dmitry Perepelkin.
As a result of halving pressure of miners on the market will shrink. Furthermore, miners need a price increase to maintain profitability.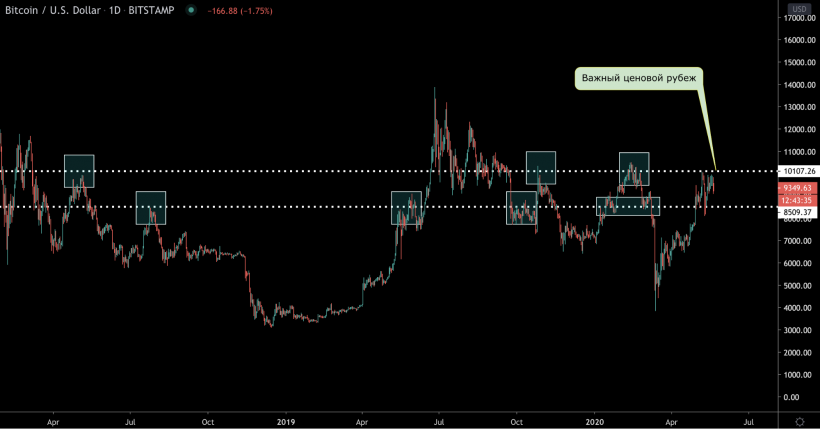 However, the part of the players capitulate and sell reserves of coins that could trigger a fall in the neighborhood of $8000. After the second halving in 2016 the price is really greatly subsided within a month, and then start a steady growth. But this time the landscape of the market is completely different — players have various derivatives, including options that insure risks.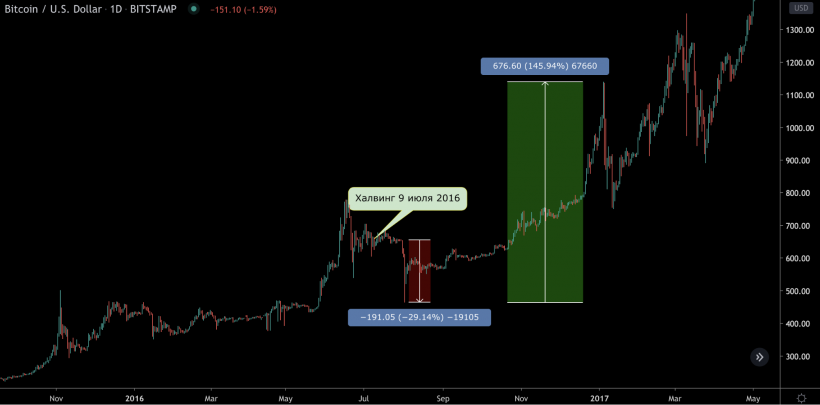 As long as there is a high correlation with the S&P 500 and Nasdaq 100, the price of bitcoin is likely to follow the traditional market.
Fundamentally, all markets now depends on the actions associated with the policy of injecting money into the economy. Confidence in the future is what dictates the mood of the major players influencing quotes.
Judging by the high interest rate lending margin positions on Bitfinex, the market hype is still holding. For the period from 14 to 19 may, the daily interest rate was strictly in the range of 0.02% to be -0.1%. Expressed the upper bound tells us that major player the offer has absorbed much of the market demand. In other words, controlled and poured into the market.

Now the tipping point for bitcoin. The penetration and fixing of 1/2-day candles below $9000 will determine further short-term movement of the market.
Attention!
Forecasts financial markets are private opinion of their authors. The current analysis is not a guide to trade. ForkLog is not responsible for the results that can occur when using trade recommendations submitted reviews.
Subscribe to the channel Forklog in YouTube!