CEO Binance Chanpen Zhao said that all projects within the ecosystem cryptocurrency exchanges mostly operate independently from each other. Zhao stressed that no one person or organization can affect the compilation of the new rating system trading platforms from CoinMarketCap. Thus he commented on the recent event on the specified platform when the exchange was in first place in the rating of the service, and CoinMarketCap has disappeared the figure of fake trading volumes.
Communication Binance and CoinMarketCap
We will remind, in April Binance made one of the largest deals in the industry cryptocurrency exchange platform acquired CoinMarketCap for $ 400 million. Some members of cryptocommunist was not happy with the deal and saw it as a risk for the whole industry. Still, CMC is the largest website about cryptocurrencies and the exchanges of coins, so Binance appears lever to influence the platform.
At least in theory, the analysts ' fears were not groundless. Some time later, after the transaction, the leadership of the CMC has introduced a new rating system trading platforms, the first of which immediately took the Binance. Equally important, the service no longer reflect the volume of fake bidding, the list of which is lit up by the exchange.
It all looked very suspicious and provoked disapproval of some of cryptoendoliths. To allay suspicions, Zhao published a new article in a blog Binance regarding the current situation. He admitted that «has some influence» on the platform, but generally does not dictate the working conditions of CoinMarketCap.
Here is a quote of the founder of largest trading platform for cryptocurrencies.
Our principles of neutrality simple. Binance or any other stock exchange will not take place in the ranking just. We will always use a combination of metrics to achieve the most reliable source of data and generation of the ratings for users. If Binance.com occupies the first place, then it is deserved. If no takes, then so it is. In CoinMarketCap no «manual position» in the ranking for the individual exchanges.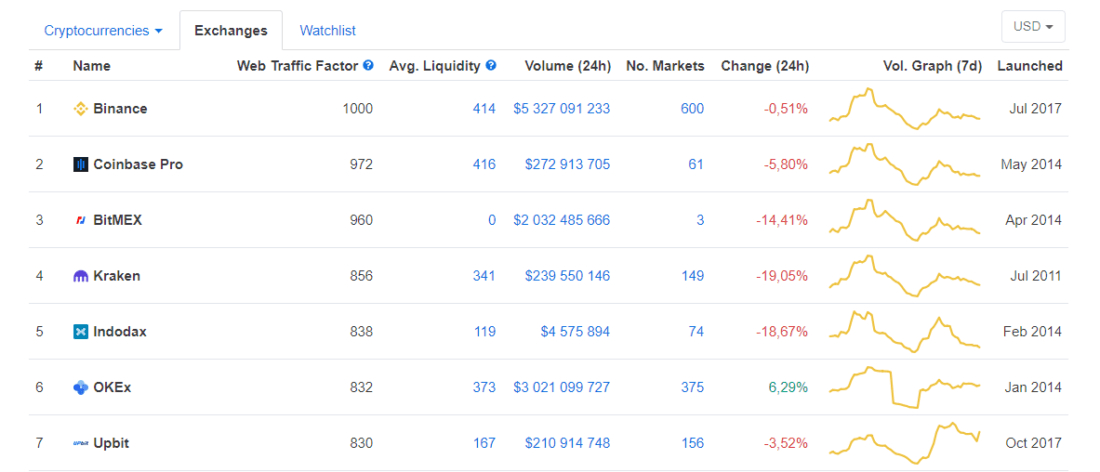 Note that the founder of the Binance recently suspected in a not very honest behavior. In late March, the leadership of the exchange has announced the delisting of all the so-called FTX-token with leverage. The official reason then was «a lack of understanding by many users of the principle of operation of these tokens». While last week Binance launched its own slightly modified FTX-token — but without the competitors on the platform.
Community hardly ever know about the internal Affairs CoinMarketCap in the ecosystem Binance after sales platform. Zhao admits that «has influence» over the exchange and its affiliated services. This fact alone plays into the hands of decentralization, although Chanpen and declares that it uses its influence.
In any case, until the exchange was not significant changes for normal users, so analysts have to monitor the situation and control it.