BTC/USD
Yesterday, the buyers failed to arrange break of the 23.6% Fibo (7026.60 USD). From the level of average prices of steam was lazily half of the race, and in the morning returned to the clock EMA55.
If the sellers fail to push the support of the upper border of the blue corridor, the breakthrough in the $7200 — $7300 will remain relevant.
Rollback below psihologicheskoi mark 6 000.00 USD you can speak to us about the end of the restore and continue the down-trend within the blue downside channel.
ETH/USD
Yesterday, the price Ethereum teetered at the level of 38.2% Fibo (135.17 USD), trying not to fall into a deep retracement. At the end of the day, buyers have rebuilt a couple above the level of average prices, as the night air tried to gain a foothold around 140.00 USD.
If today the sellers will push the price below the support of 38.2% Fibonacci, to continue the restoration of buyers would be very difficult. A deep pullback below $ 120.00 USD to complete the recovery phase, and will soon bring the price of the ETH to decrease in area year low of 88.20 USD.
XRP/USD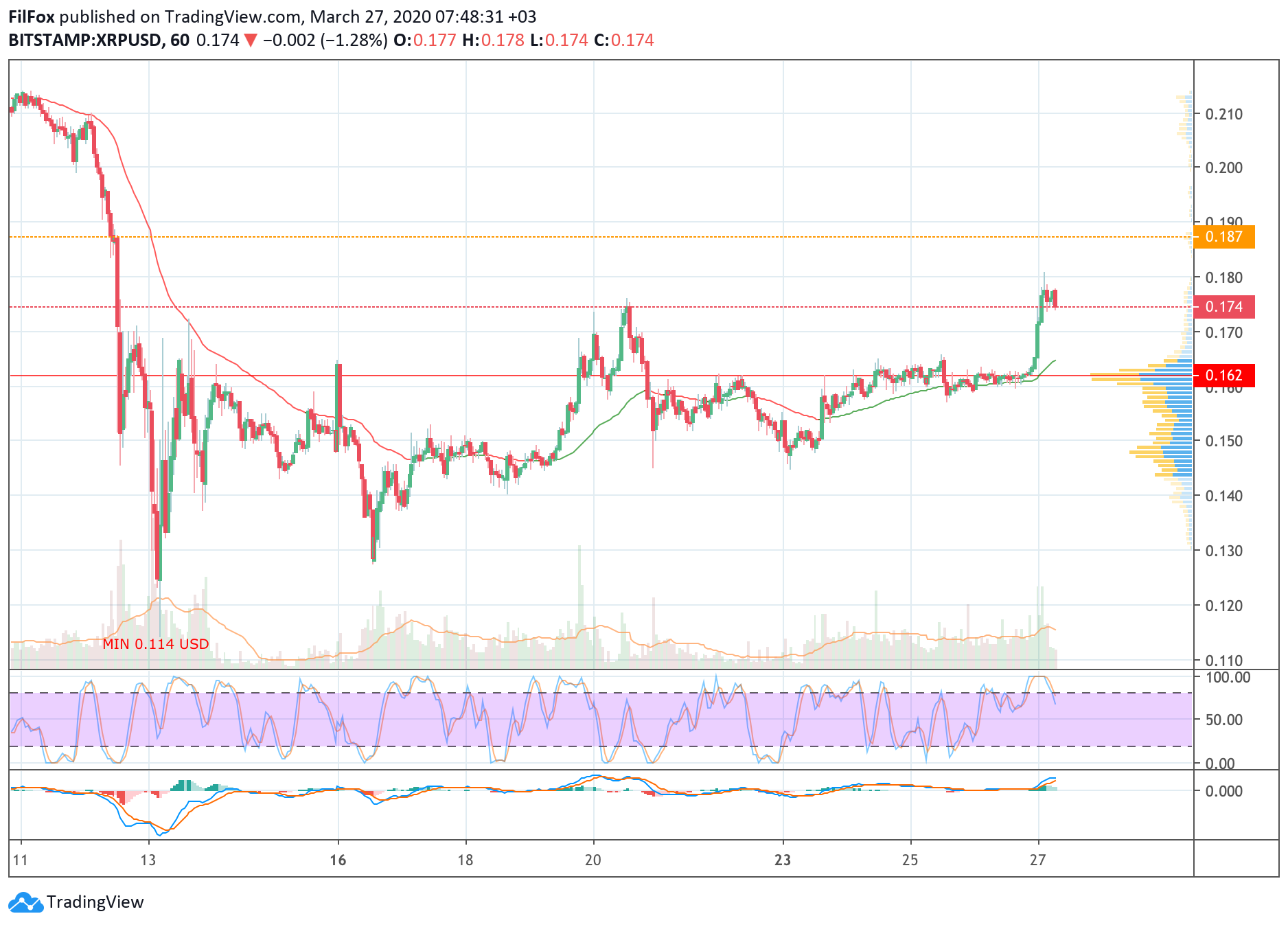 Yesterday the price of Ripple has consolidated all day above EMA55 hour. In the Asian session, buyers shock worked hard to restore the pair tested the level of 180.00 USD.
If the morning's pullback is shallow, the recovery can last to a target resistance level of USD 0.187. Otherwise the price can return to the POC line (0.162 USD).
* All prices shown are based on data exchange BitStamp