The evening of 25 March the average price of a token EDC Blockchain has grown by 1600% in 1.5 hours. The coin rose sharply from $0,0015 to $0,0255, after which its course is partially corrected. At the moment Aldon costs $0,0171 on 796% more than a day earlier, according to RBC Crypto.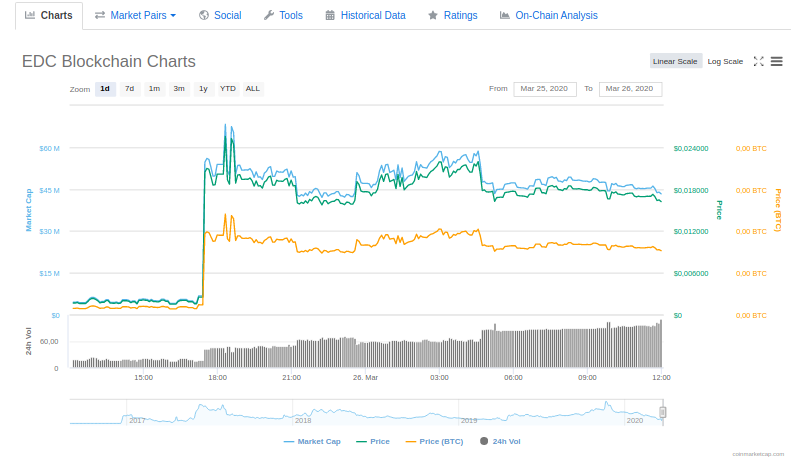 Asset capitalization reached $46 million By this measure, he took 75th place in the list of the largest digital money. While the trading volume of the coin does not exceed $100 thousand Altcon presented on two small exchanges — YoBit and P2PB2B. At the moment it is unknown what could be the cause of the abnormal growth of the asset price.
Sharp fluctuations in the value of illiquid assets may be the result of using the scheme «Pump&Dump». It is widely distributed in the blockchain industry due to the lack of regulation.
In December last year, the price of Ethereum token Meta rose 1934% for 24 hours. While the daily trading volume amounted to only $87. Representatives of the startup didn't do any ads, and its social media accounts have been inactive since October.