This year closed about 70 cryptocurrency hedge funds focused on pension funds, family offices and other large investors. It is reported Bloomberg.
Below chart shows that the greatest number of such funds was launched in 2017 and 2018 (291 and 284, respectively):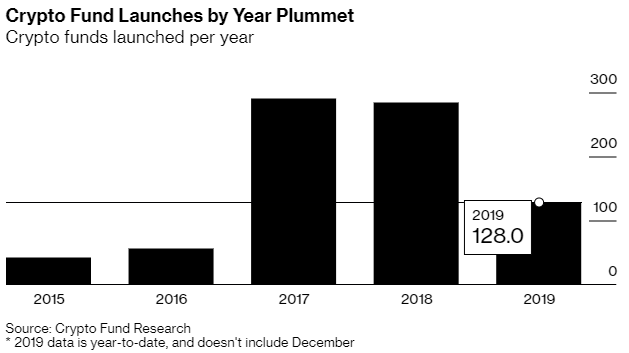 The number opened in this year of the funds is not even half of the indicators of the last two years.
Most funds this year appeared in North America (28) Europe (23). Lagging behind in this respect, Asian countries and other regions.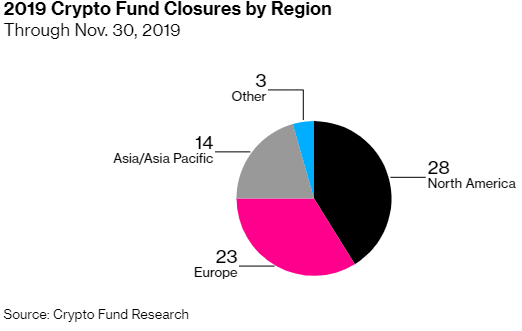 «The market clearly is dominated by retail investors. This situation will remain for the foreseeable future», — said the co-founder of Coin Metrics Nick Carter.
A slightly different view is held by the General partner of Blockchain Capital Spencer Bogart. In his view, the institutionalization of the market continues.
«For me, the fact that in just 10 years of existence, bitcoin has achieved some level of adoption institutionally, was a great success. This 3-4 years ago, no one could not imagine», — said Bogart.
ForkLog previously reported that led by Mike Novogratz company Galaxy Digital launched two bitcoin Foundation with the support of Bakkt, Fidelity and Bloomberg.
Subscribe to the channel ForkLog in YouTube!