BTC/USD
Yesterday strong pressure from the sellers was absent. The price of BTC to roll back tested support 7166.00 USD from this level, the buyers attempted to restore the pair to the level of average prices.
During the day customers are unable to demonstrate an intensive growth in the volume below the average. Price stuck sideways on the line POC (7269.23 USD) that kept the pair from rollback.
Just last night, customers were able to overcome the level of time and EMA55 to test resistance 7400.00 USD. It seems that the power of buyers is exhausted and during the day we will see the price move sideways.
The pair retrace below the Point of Control (7269.23 USD) and will try again to break the upper boundary of the sideways corridor 7400.00 USD.
ETH/USD
Yesterday an auction for Ethereum went fairly smoothly. Price is stuck in a narrowing range under the level of 50% Fibo (151.94 USD).
Today, the price consolidation will continue, and the range of fluctuations in price can be narrowed.
XRP/USD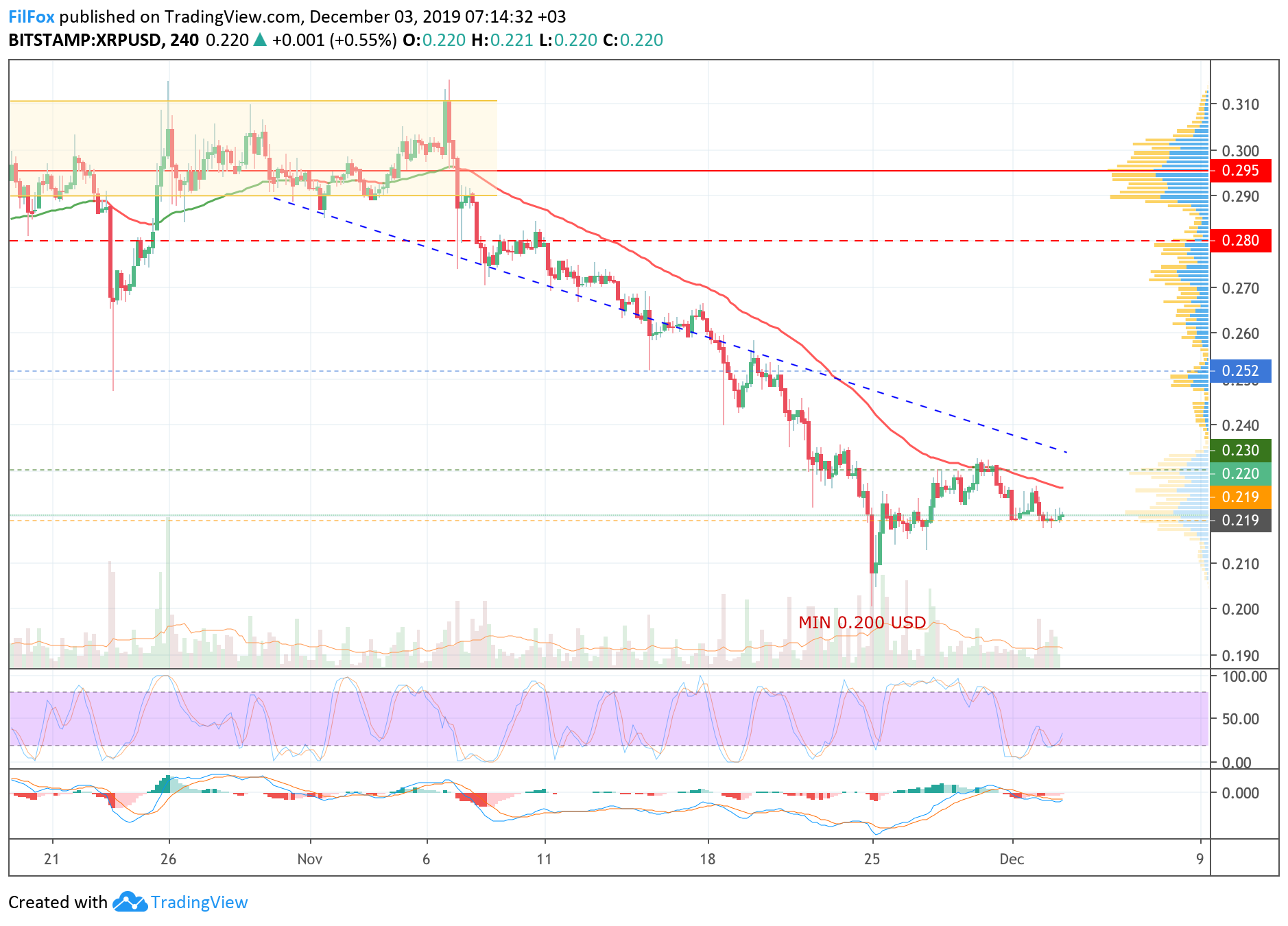 The current week for the cost of the Ripple began that the pair retreated to the support 0.219 USD. Despite the efforts of buyers to recover the pair, the price of XRP and remained to lie in a very narrow sideways, directly at the level of this support.
Possible buyers will be able to move the price from the «dead spots» and demonstrate the restoration of a pair of least resistance four-hour EMA55. We believe that today rise above the level of average prices, buyers can't and consolidation in a sideways pattern will continue.
* All prices shown are based on data exchange BitStamp