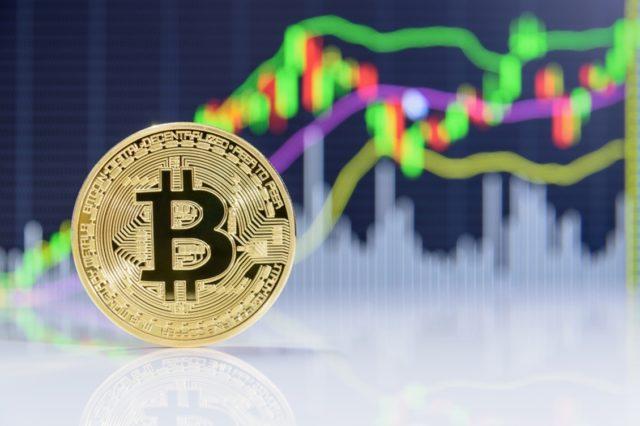 Today bitcoin is trading sideways, despite the announcement by the Federal reserve (fed) to resume its expansion program balance, which will boost inflation, writes Coindesk analyst Omkar Godbole.
The Chairman of the Federal reserve system Jerome Powell said Tuesday, October 8, the fed will again begin to expand its balance sheet to avoid a repeat of recent incidents. According to Powell, the fed may have to continue to inject money into the banking system of the United States, to ensure the smooth operation of the markets short-term lending.
Financial analysts believe that the latest operation of the fed is nothing like a fourth round of quantitative easing (QE). The fed conducted three rounds of quantitative easing between 2009 and 2015.
The size of the fed's balance sheet increased from $865 billion in August 2007 to $4.4 trillion by the end of July 2015. The price of gold rose from lows of about $700 (November 2008) to a historic high of $1920 (November 2012). The program of QE ended in October 2014, and the Central Bank began to reduce the size of its balance sheet since the second half of 2017.
Many observers believe that, because QE is inflationary in nature, bitcoin can become a hedge against such a policy.
Travis Kling of the investment company Ikigai tweeted that bitcoin is a hedge against such irresponsible monetary policy like QE. This argument definitely makes sense because the monetary policy of bitcoin is fixed and deflationary nature — the proposal is halved every four years by reducing the reward for mining. In addition, government bonds in some developed countries are already showing negative returns, and bitcoin is the most effective asset in 2019 with a three-digit growth.
Popular cryptanalyst IvanOnTech noted that the fed's decision may be a positive for bitcoin in the longer term.
On Monday at the chart of bitcoin appeared the pattern of «outside bar», warning of the impending upward movement. However, while bullish momentum was not supported — the price of bitcoin remains below $8313 (high, Monday).
Despite this, the bullish Outlook remains unchanged as the price is much higher than the low of the bullish candle at the $7763. The MACD crossed above the zero level, confirming the bullish reversal. Reports on RSI bullish divergence. Cryptocurrency is open to test resistance at $8607 (200-DMA).
Short-term bullish scenario will be weakened only if the price goes below the Monday's low of $7763.