«Corporate culture can not be separated from the company: no company culture, the company is the culture».
Peter Thiel, founder of PayPal and Palantir
In 2002, the Corporation eBay bought PayPal and its founders and top managers began their solo career in business. Entrepreneur Elon Musk, who had become a legend in his lifetime, he founded a company to manufacture space technology, SpaceX, start-up Neuralink on connecting the human brain to artificial intelligence, and also became the co-founder of Tesla Motors; Reid Hoffman is co-founded LinkedIn; Steve Chen, Chad Hurley and jawed Karim created Youtube; Russell Simmons and Jeremy Stoppelman founded Yelp; David sacks founded Yammer, and Peter Thiel launched a Palantir.
These entrepreneurs and their partners has already entered into history as the «PayPal mafia» — probably one of the most powerful groups in the world of information and financial technologies.
«We haven't finished the mafia by simple selection of the most talented people in the summary. Time is the most valuable asset at your disposal, so it is very strange to spend it on working with people with whom you do not see the long-term common future. If you can't count on lasting relationships with colleagues, then you are badly invested your time — even if we talk purely about the financial side of the question», — wrote Peter Thiel in the sensational bestseller «zero to one».
Thiel explained that the sense of the mafia in maintaining relations even after leaving the company, and to spend time working with people that have nothing to discuss outside of the office, is one of the worst career decisions. Anyway, this concept has taken root in Silicon valley.
ForkLog offers to dive into the world of business linkages and «mafia family» who now have a significant impact on the development of cryptocurrency industry. This will help us article the venture capital firm partner Accomplice and former investor in ConsenSys Ventures and Convergence Ventures ash Egon «the Ascent of CryptoAPI».
I just published «Rise of the New Crypto Mafia» via @tokendaily https://t.co/VQZf07OzGo

Ash Egan (@AshAEgan) July 26, 2019
Briefly
Since 2009 cryptocurrency mafia was formed in four sectors: in academia, on wall street in the technology business and the cryptocurrency directly;
The selection criteria suggest that the founder of a startup was to run for at least 6 months in the previous organization; and the company or University was supposed to produce at least two more significant project to enter the list. Background and education prior to 2009 were not considered;
In the four mafia-like sectors can be counted 186 of the companies involved with cryptocurrencies. Most of them came from the academic community (33%) and the smallest of wall street (15%);
The rating was excluded Y-Combinator, Polychain, Digital Currency Group (DCG) and the Blockchain Capital, as the number of permanent employees in them is extremely small, but they can also be regarded as the mafia;
Charlie Lee was not included in section Coinbase, because he created Litecoin before to join the company.
The rating is not included entrepreneurs who were not the original founders: Aya Miyaguchi (Executive Director of the Ethereum Foundation), Blythe masters (ex-CEO of Digital Asset Holdings), Steve Kokinos (CEO Algorand), Jason Chipala (CEO Interstellar), Phillip Martin (CISO Coinbase), Samer don (Ripple) and Morgan Beller (Libra, Facebook);
In the ranking of the missing Fidelity Investments, Square, E-Trade and Robinhood, because their main activity does not apply to cryptocurrencies;
In addition to these four sectors, former employees of the large consulting companies have also started or lead a number of block chain projects;
Many influential representatives of the industry studied or received a degree at Princeton University until 2009: Mike Novogratz (Digital Galaxy), Joe Lubin (ConsenSys), Dan Marched (Pantera Capital), Ben Davenport (BitGo) and Gavin Andresen (one of the first developers of bitcoin).
Cryptocurrency sector
The largest American cryptocurrency company Coinbase (capitalization over $8 billion) in recent years managed to form their own mafia, but she still failed to overtake Stanford and mit universities. In the top ten «families» the giant of Silicon valley ranked only fifth place.
However, in its niche Coinbase easily took the gold.
Among former employees there is a Coinbase equivalent of «PayPal mafia»
Coinbase (10 projects);
Ethereum Foundation (9 projects);
ConsenSys (8 projects).
At the base of the Ethereum were five people: acne Buterin, Anthony Di Iorio (Jaxx), Charles Hoskinson (Cardano), Mihai Alizi and Amir Chetrit. Very quickly their ranks were swelled by Joseph Lubin (ConsenSys), Gavin wood (Polkadot) and Jeffrey Wilcke.
The talent in the Ethereum Foundation is not over: Yan Xie founded Nervos (the blockchain Protocol), Leonard tan and Zhen Yu — Torus (tools for managing private keys), Hudson Jameson — Oaken Innovations, Stephen Marioff — Alchemist (venture capital firm), and Heiko Heath — Raiden Network (the blockchain Protocol).
Perhaps Joseph Lubin can be considered one of the major dons in the cryptocurrency sector, as it not only was one of the most influential families, but they created their own.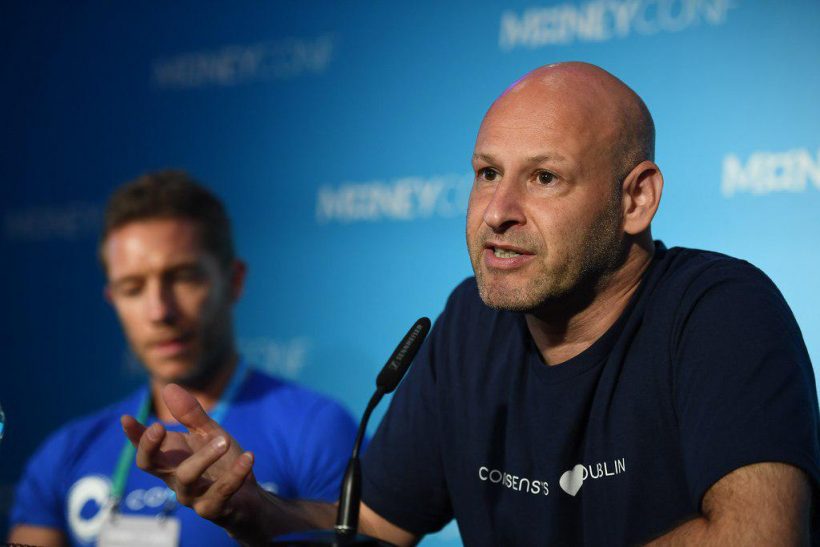 In addition to the incubation program ConsenSys, which have passed through such major projects as MetaMask, Gnosis and Infura, former employees of the company founded a number of companies: John crane created SuperRare, Harrison Haines — Terminal (platform for developers, Web 3.0), the amine of Soleimani — SpankChain (the blockchain is the platform for adults), Andrew Keyes and James Slazas — DARMA Capital (an investment firm), Alan Keegan — Tiger Trading (marketplace), as well as all the same Leonard tan and Zhen Yu — Torus.
Do not forget that SEO leading in terms of trading bitcoin exchange Binance of Chanpen Zhao comes from a company Blockchain, which gave industry Dan Held (Interchange moved to the Kraken) and QJ Wang (Queschain, Ethereum Foundation).
Another influential firm from California Ripple also managed to form a small, but influential «family»: jed McCaleb (Stellar), Justin San (TRON), Tim Levkov (Fractal Investments) and Stefan Thomas (Interledger).
The founder of the research firm Chainalysis, which is considered another potential unicorn, Michael Granger comes from the Kraken, and co-founder of Breadwallet James Maquat, Jack Liu from RelayX and Kasuni Mishima from Keychain.
A number of entrepreneurs left the company's Digital Currency Group, OKCoin, projects, Voltaire Hacks and NEO, as well as blockchain-a consortium of R3 (for example, the co-founder Tezos Kathleen Bratman) to start their own initiatives.
It should be noted that a portion of said project at the time, has attracted investments from Coinbase or affiliated venture capital firms. This suggests that many small «family» can be associated with the Californian giant is much stronger than it might seem at first glance.
The guys on wall Street
It is not surprising that people from wall street in the industry is less likely, since the banking sector in varying degrees, considers cryptocurrencies as a competitor, however, despite the bias, the three of leaders looks as follows.
Goldman Sachs (8 projects);
JPMorgan (4 projects);
Deutsche Bank (3 projects).
It would be strange if Coinbase did not attract allies from traditional Finance. So, a company co-founded it comes from Goldman Sachs Fred Arsham, who later launched a private-centric cryptocurrency hedge Fund Paradigm.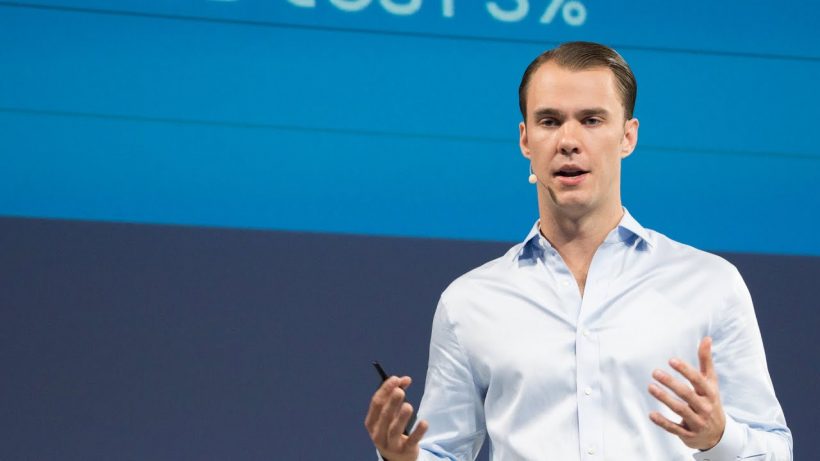 Among the familiar names from Goldman Sachs — Arthur Breitman (co-founder of Tezos), Greg Tusar (founder of the brokerage firm Tagomi, which has attracted investments from Paradigm), Yuzo Kano (the founder of the Japanese exchange bitFlyer), Matthew Goetz (co-founder of hedge Fund BlockTower Capital), and HART We (UMA Protocol) and Jill Carlson (Chain [bought by jed McCaleb], Open Money Initiative).
Industry heavyweights Mike Novogratz and Joe Lubin have not only studied at one University, but also worked at Goldman Sachs in the late 90s.
At JPMorgan is very long and hard reviled cryptocurrency, but eventually launched its own blockchain framework Quorum, stablein JPM Coin and even began to develop the strategy for new technology.
So, a former top Bank Manager amber Baldet founded the blockchain startups Clovyr and Kadena. The latter has attracted investments from investment firms Capital Scalar, the founders of which include «mafia Coinbase».
Probably the most recognizable representative of JPMorgan in the industry is the Agency's founder of Fundstrat Tom Lee is a tireless bitcoin optimist, known for his positive projections for the first cryptocurrencies.
Tom Lee: bitcoin will complete in 2019 on a very positive wave
Another native of JPMorgan Rob Twink decided to develop various software solutions on the basis of the blockchain and founded a start SafeChain.
Together, Goldman Sachs and JPMorgan participated in the financing blockchain startup Axoni (2016, 2018), which develops software for banking institutions and other corporations.
Closes the three leaders of the German Deutsche Bank, which gave industry Arthur Hayes (founder of the exchange BitMEX, who had to work and Citibank), John Quinn (the founder of a startup Storj Labs) and Anil Lulla/Medio DeMarco (the founders of research firm Delphi Digital).
Note that among the team that develops the Protocol 0x, there is a former employee of a large trading company DRW Amir Bandele. The founder of the project 0x will Warren is the husband of Linda CoE, head of the Fund Scalar Capital and the representatives of the «mafia Coinbase».
Media guide Scalar Capital could affect the listing of the token 0x on Coinbase
If to speak about Fidelity Investments, created their own cryptocurrency division, its former employee Nick Carter have created a venture firm Castle Island Ventures and analytical Metrics of the startup Coin.
The technology sector
The undisputed leader in the number of its former employees in the cryptocurrency industry was Google.
Google (11 projects);
Facebook (8 projects);
Microsoft (4 projects);
AngelList (4 projects);
Among the ex-Google founders are:
Basis (attracted investments from Google Ventures, Polychain [«mafia Coinbase»] and Andreessen Horowitz [investor Coinbase], but was closed under pressure of regulators);
TrustToken (attracted investment from Andreessen Horowitz and BlockTower Capital);
Harmony;
Near Protocol (attracted investment from Coinbase);
CoinTracker (attracted investment from the founder of Gmail);
FalconX;
Loopring;
CertiK (audit smart contracts, investments from Binance);
Prysmatic Labs;
Gifto;
Nebulas.
Facebook have an equally impressive list of former employees working in the cryptocurrency industry, even if for a moment forget about the Calibra CEO David Marcus.
So, talking about Anthony Pompliano (venture capital firm Morgan Creek Digital, partner at Bitwise Asset Management), Ben Davenport (custodian and provider BitGo wallets), Arianna Simpson (hedge Fund Autonomous Partners, investment from the head of Coinbase Brian Armstrong, and billionaire Steven Cohen), and Hunter HORSLEY (company Bitwise Asset Management, which published a sensational report about fake trading volumes and has applied to launch a bitcoin ETF in the US).
In addition to these names, output of Facebook was one of the originators Near Protocol, Vault, YGC Capital and venture capital firm Electric Capital.
Speaking of Microsoft, the company left another co-founder of the Near Protocol Alexander Skidanov, co-founder TrustToken tori rice, co-founder of Dharma Labs Brendan Forster (investments from Coinbase) and co-founder of Dirt Protocol/OpenMarketCap Yin Wu.
AngelList CEO naval Ravikant created a platform for the ICO CoinList, which attracted investment from Capital Polychain [«mafia Coinbase»], Electric Capital and other players. Ravikant an active venture investor (in his briefcase Anchorage, StarkWare, Near Protocol, etc.).
Former employees of AngelList also founded the Republic project, DragonFly Capital Partners and Battlestar Capital.
Coinbase CEO Brian Armstrong, one of the main dons of the industry comes from Airbnb, which investors were Andreessen Horowitz, is closely associated with the «mafia Coinbase», Facebook and Libra.
The revolutionary venture: how billionaire mark Andresen changed his company for the sake of cryptocurrencies
Some cryptocurrency entrepreneurs had previously worked in companies like Amazon, Apple, PayPal, SecondMarket (Barry Silbert) and Palantir (UK Yune).
Academia
Truly a huge number of cryptocurrency projects established academics, many of whom are not only entrepreneurs, but also a cryptographic developers.
The leader of the ranking in this sector was Stanford University, followed by Massachusetts Institute of technology (MIT) and the University of California at Berkeley.
Stanford:
Filecoin (first regulated under the ICO the creation of effective solutions to data storage on the basis of the IPFS);
CoinList;
Dharma Labs;
Vest;
TrustToken;
Zether (decentralized mechanism for private payments compatible with Ethereum and other platforms, smart contracts);
Beam.io;
Audius;
Harmony;
OpenSea;
Meta Networks;
Alchemy;
Merkle Data;
Unit-e (investment from Pantera Capital, scalable cryptocurrency network with 10,000 Tps).
MIT
Enigma (development of the investment platform and its secret smart contracts, investments from the DCG);
Algorand (decision scaling issues and consensus building);
Unit-e;
Celo (mobile cryptocurrency payments, the investments from Capital Polychain);
Celer Network (IEO on Binance);
Zcash for (focused on increased privacy cryptocurrency, researcher Madars the Wirth);
Conduit;
Floating Point Group;
Aelf;
Mist (Ethereum-wallet);
Honeyminer;
Streambed;
Alameda Research.
Berkeley
Oasis Labs (ultra fast blockchain Protocol investment from Andreessen Horowitz, Binance, Polychain, Electric Capital and Fred Ersama);
TrustToken;
Zcash For (Alessandro Chiesa);
Dekrypt Capital;
Opyn;
Starkware (blockchain solutions based on evidence with zero disclosure, investments from Paradigm, Coinbase Ventures, Capital Scalar, ConsenSys, etc.);
Forte;
Cosmos (blackany based on PoS);
Unit-e;
TokenData;
Set Protocol;
Synthetic Minds (finding bugs in smart contracts).
In the three universities there were clubs on bitcoin and the blockchain: Stanford Bitcoin Group, MIT Bitcoin Club and the Blockchain at Berkeley. They have played an important role in the formation of a number of projects.
We should not forget that in Cornell University appeared IC3 — one of the first blockchain-oriented academic initiatives. Professors and students of this University have created a Protocol Avalanche (Emin Sirer Gyun), Thunder Protocol, Oasis Labs, a Town Crier, Tezos (Kathleen Bratman) and Numerai (platform predictions, investments from Paradigm Fred Ersama).
Another epicentre of the development is the Harvard of the of the University were co-founders Prysmatic Labs, CoinTracker, Logos, FalconX, Rupiah Token Protocol and Codex.
Meanwhile, the people from Princeton who started Blockstack, Arbitrum, Basis, DyDx (decentralized exchange in the «mafia Coinbase») and the CoinList.
Cryptocurrency global village
In the United States and abroad a significant part of the founders of leading bitcoin companies and developers of innovative protocols familiar with each other. They could learn together or to work together in other companies, and sometimes both.
A good example is the project TrustToken: co-founder Rafael Cosman went to Stanford and then worked at Google, his partner Steven Cade went to Berkeley, but then worked at Stanford, where probably he met Cosman.
Another co-founder TrustToken tori rice — comes from Microsoft, where he was actively engaged in bizdom and sales. Their project attracted investment from Andreessen Horowitz and BlockTower Capital through which they can actually communicate with most of the major players, including Coinbase, to enter into potential partnerships.
Thus, despite the global scale of the industry, we can say that in a business context we are talking about «the village», where relationships play an incredibly important role.
If we take into account not only former employees, who founded their startups, but venture capital investment, the first place in the list of cryptocurrency mafias undoubtedly belongs to the company Coinbase, which directly or indirectly is the link between the huge number of projects, not to mention the fact that the ex-member of the Board of Directors and former Vice President of Facebook Messenger, David Marcus headed one of the most ambitious initiatives to create digital currency Libra.
Fear and loathing on Capitol hill: how Facebook survived hearings on digital currency Libra
There is even a certain irony in the fact that prior to this, Marcus was Vice President of PayPal, the company that created the concept of «technology mafia».
Everyone, regardless of race, religion, gender, social status and even intentions, can use bitcoin — the first completely decentralized payment network, but not everyone can build a successful business, a user-oriented cryptocurrency.
«Baptism» one of the mafias does not guarantee success, but certainly will increase its probability. From this we can assume that the influence of already established players such as Coinbase, in the foreseeable future will only increase, creating a niche monopoly.
Nick Schteringard