BTC/USD
Yesterday the pair failed to hold in a narrow range at the level of the four-EMA55. The day the bears resumed their pressure and when the price breaks a strong support level 11250.00 USD. By the end of the day, the decrease reached the level of USD 10800.00, and in the morning the pair tested the level 10500.00 USD.
According to our weekly projections, the price of BTC might fall back below the psychological mark of USD 10 000.00. A significant slowdown in the decline can be expected in the region of 10 USD 100.00. However, if the selling pressure resumes, the rest of the week they will test the support of the 38.2% Fibo (9441.98 USD).
ETH/USD
Yesterday, in the first half of the day the pair moved in a narrow range. By evening, the sellers started to dominate the market and the price slowly slid to the day low 202.86 USD.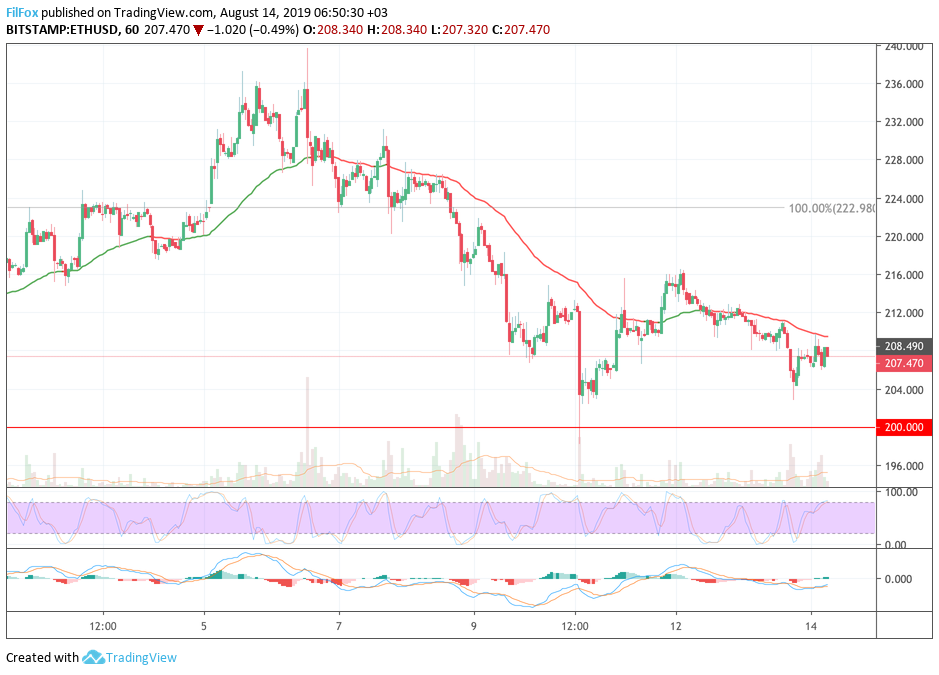 At present, as buyers tried at night to recover the price of ETH, but EMA55 did not allow them to test the level of 210.00 USD.
Now the pair konsolidiruyutsya under the level of average prices to complete the day is expected to re-test support USD 200.00.
XRP/USD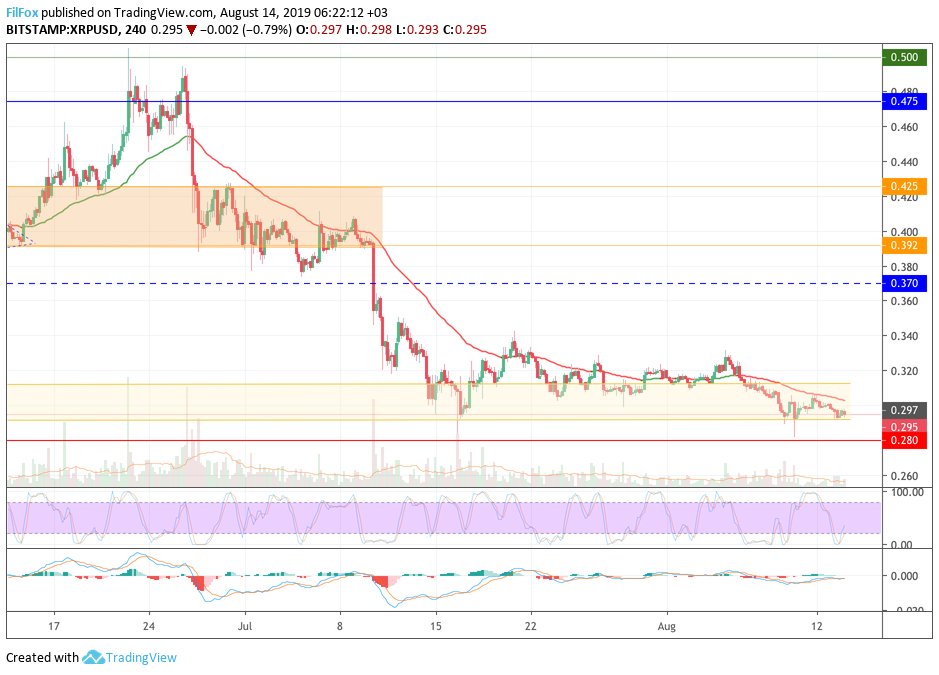 Yesterday the sellers were able to slightly increase sales volumes and rolled the price of XRP to the lower limit of the yellow band. After re-test of support (0.291 USD) the pair reversed at the restoration.
Thus the consolidation in the broad Ripple yellow corridor continues. If the bears manage to achieve a significant advantage in the market, they can knock out a couple of range and test support 0.280 USD.
* All prices shown are based on data exchange BitStamp