Founder and head of the investment company BKCM LLC Brian Kelly, in an interview with CNBC stated that he was concerned at the short term first cryptocurrency, as, according to his observations, the growing number of new addresses has stopped.
Goldman Sachs just called for a massive #bitcoin breakout. @BKBrianKelly gives his take. pic.twitter.com/mUGJd80HG1

— CNBC»s Fast Money (@CNBCFastMoney) August 12, 2019
«This factor is fundamental. So the market to get new money. So we really need to the number of addresses grew. Right now bitcoin and gold repeat traffic to each other for the first time since the moment I started to talk about it in 2013. Investors use bitcoin as a currency hedge. This is starting to happen, but this is pure speculation. You need to have started to come on the market real buyers,» said Kelly.
However, the head BKCM no doubt in the long term the first cryptocurrency, although advised to trade bitcoin with caution on short-term time frames.
For example, he noted that institutional investors are gradually beginning to adopt a new asset class, while the price of many altcoins go down. All this positively affects bitcoin, which is currently superior to other cryptocurrencies.
The graph below from the service CoinMetrics shows that, indeed, the growth in the number of new BTC addresses in recent years very slowly: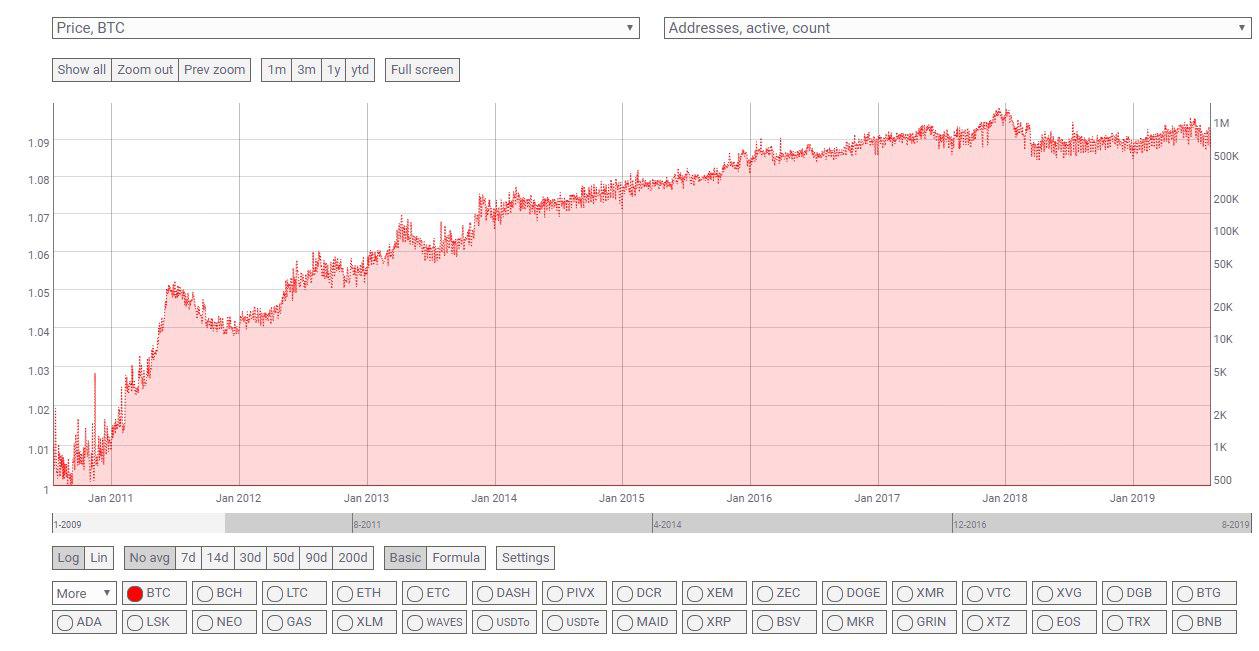 Recall that in recent years more and more experts saythat bitcoin becomes a protective asset in which investors can hedge risks associated with global instability, particularly with the recent trade war between the US and China.
About how this trade conflict could affect the bitcoin on ForkLog a separate material.