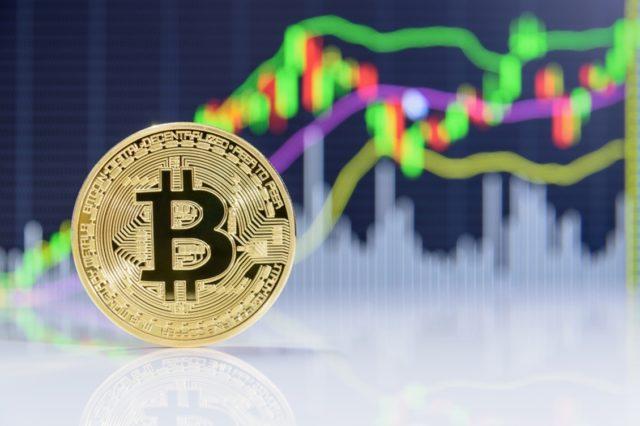 The July candle has formed pattern «inside bar» with a maximum at $13 200. This level must be in the current month solidly for the resumption of the rally of bitcoin, CoinDesk says the analyst Omkar Godbole.
Inner bar represents increasing the minimum and decreasing the maximum. The pattern indicates prevailing market uncertainty and a narrowing trading range.
Currently, the first cryptocurrency was trading at $11 250 at the exchange Bitstamp. According to CoinMarketCap, the last day of the course BTC dipped by 0.71%.
Monthly and weekly charts
Charts of BTC/USD exchanges are Bitstamp from TradingView
On a monthly chart, as in April, BTC has confirmed entry into the bullish phase of the market, leaving the pattern «Falling wedge». A few months later the price reached the year high at $13 880.
Then in July, bitcoin fell back from this level, forming an inside bar. The pattern formed after a strong uptrend, and it could indicate a weakening bullish sentiment and even potentially possible change of trend. The bearish reversal will be confirmed if the price of BTC will complete the current month below $9049 corresponding to the minimum of the previous monthly candle.
On the other hand, the probability of passage of level of $13 200 will increase if the weekly candle has finally overcome suffering $12 000 and this time it was firmly on him.
However, the youngest timeframes talking about that in the next day the price may fall below $11 000.
Hourly and daily charts
Charts of BTC/USD exchanges are Bitstamp from TradingView
On the left, on a smaller timeframe, you can see how in the last days of the digital gold broke the lower boundary of the pattern «Flag», reinforcing bearish sentiment. Note that shortly before the price fell through the lower boundary of the «symmetrical triangle».
Escalate the situation and that falling prices are rising trading volumes. The values of the RSI fell below $ 50, and on the daily chart has been bearish cross of moving averages periods of 5 and 10.
Thus, the price may fall to $10 778, corresponding to a 5-week moving average.
On the other hand, rising above $11 431, price break the bearish pattern of descending lows. After that we can expect another retesting at $12 000.
Earlier, Goldman Sachs analysts came to the conclusion that short-term goal of bitcoin is around $13 971.