The Issuer stablon USDT company Tether display information about the tokens produced using the blockchain EOS, on a dedicated page.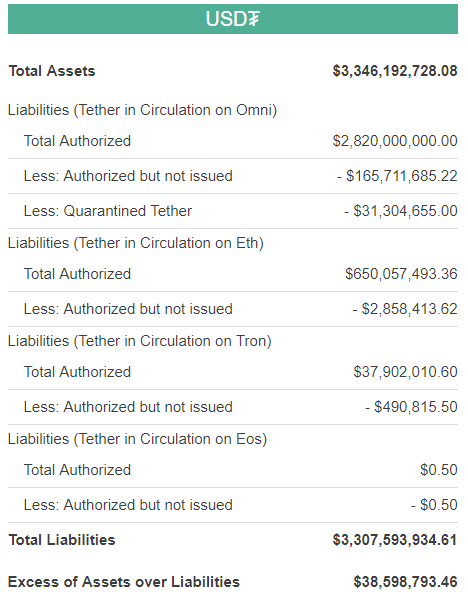 According to the information, authorized issue volume EOS-USDT is only $0.5, so as the official operation of the tool is still not started.
However, the amount in circulation authorized USDT tokens on the blockchain Tron is $38 million.
Issue USDT on the Ethereum block chain and bitcoin now stands at $650 million and $2.82 billion respectively.
The aggregate offer USDT net of authorized but unissued token is $3.3 billion This corresponds to the recently achieved historic maximum in terms of capitalization, despite the continuing litigation of the company with the new York district attorney.
We will remind, about plans on release of USDT token on the blockchain EOS became known in late may. The reason for this decision the company called Tether, the need to implement native support for USDT on the marketplace EOSfinex.