BTCUSD: Bitcoin continued to demonstrate a downward trend in trading on Thursday and in early Asian session today. The sellers continue to put pressure on the market, despite the fact that over the past few days they tested local minima, the probability of a rebound were high. It should be noted that since the beginning today, the coin continues to update the lows. Technical indicators point strictly to the continuation of the bearish trend. Also add that you can capture profit from the previously open short positions, or move SL to the level of $3400. As the new signal is recommended to open short positions on the return to $4400 resistance and rebound from it.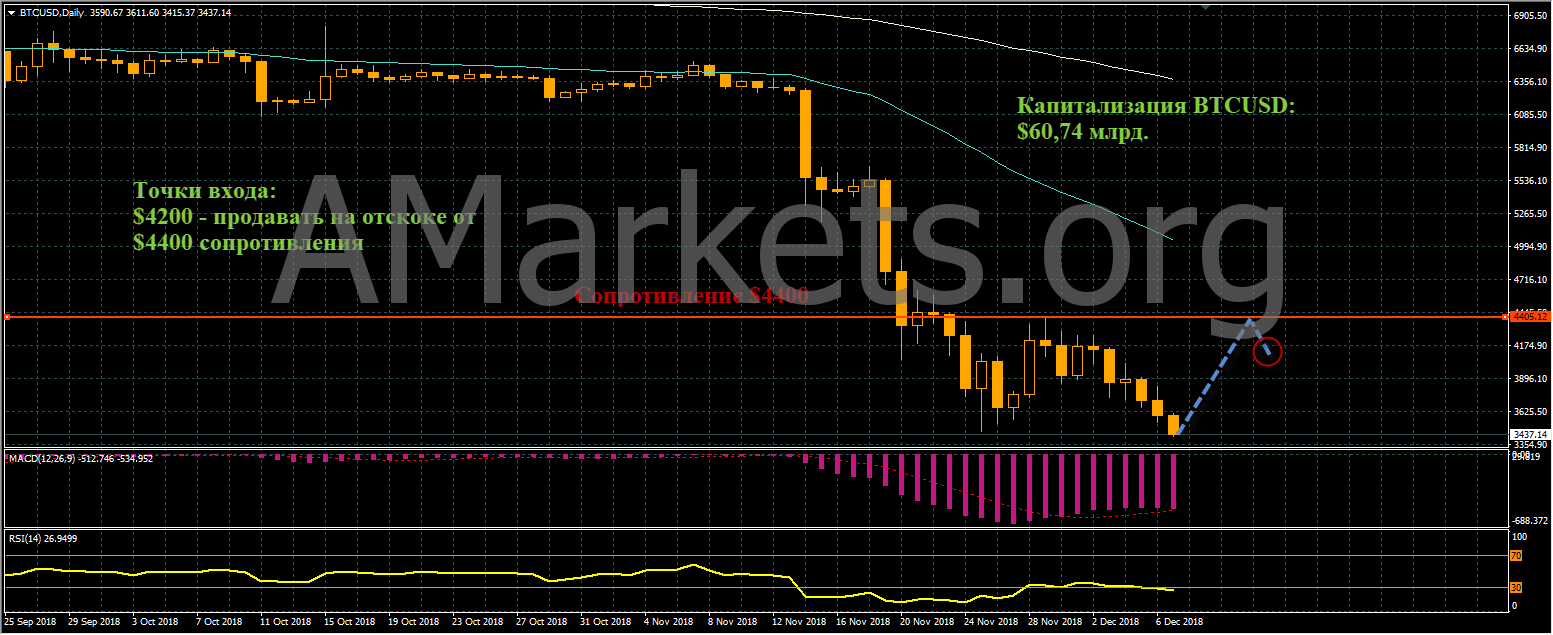 LTCUSD: Litecoin also continued to decline after the main cryptocurrency, with the result that at the moment the coin is testing the $24 mark, thereby achieving value eighteen months ago. Paying attention to the small timeframes, you can see how throughout the entire pulse from time to time formed the type of candlestick patterns «hammer» and «doji,» which in this case, in our opinion, is a harbinger of how much is not certain direction of market, but the increased trading activity as a whole.
ETHUSD: the Ethereum was no exception, manifested in the dynamics, losing more than 17% since the beginning of yesterday. At this moment, the coin is testing the $85 level, coupled with the lower boundary of the Bollinger Bands indicator. At the same time, the RSI shows oversold condition of the coin. Based on a similar with other coins of the dynamics, we recommend to open long positions on break of the $100 resistance, and also to open shorts if the rebound from $120 resistance.