Starteos, one of the 21 units producer network the EOS, invited users to share their income from mining of blocks if they delegate him the powers of the proxy server.
Starteos said that if users vote for it, they will receive a «continuous and stable income in the form of EOS» and a chance to win additional funds in the lottery game Lucky Fruit slot Machine. In a blog on Medium Starteos issued instructions on how to vote for him. According to the publication, thus Starteos wants to help users cope with cryptocurrency in the winter.
The post of unit producer once again questioned the decentralization EOS.
Meanwhile, the cryptocurrency EOS showed a drop of 12% in just a few hours. At the moment the asset is trading around us $2.6.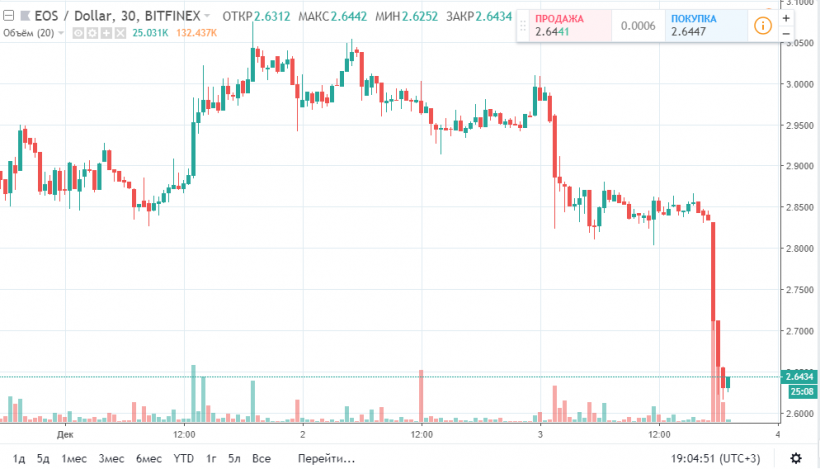 We will remind, in October there appeared information that the block producers EOS can participate in coordinated reciprocal voting. In collusion with the manufacturers of the blocks EOS accused and cryptocurrency exchange Huobi. However, the Huobi has denied this information.
In November, the arbitrator network EOS canceled transactions that have already received confirmation.
Previously, the auditor distributed networks Whiteblock announced that the network EOS manufacturers units have the ability to change data in a distributed network.