Technical Director blockchain startup Block.one of the main developer of software for network EOS, Dan Larimer said that in the development process EOS has thought of creating a token, which would be invulnerable, non-programmable and performed a monetary role. Preliminary project title MonerEOS.
Some media speculated that this could mean the exit of Larimer of project EOS in the near future, however, he hastened to assure the community that will continue to work on the platform that considers the future of the blockchain.
Note that in the past Larimer has left the BitShares projects and Steemit.
He also stressed that the hypothetical token MonerEOS will be characterized by compromise solutions that may not please the community.
At the moment EOS the price returned to values of the beginning of December last year, and in recent days, the drop was more than 12%.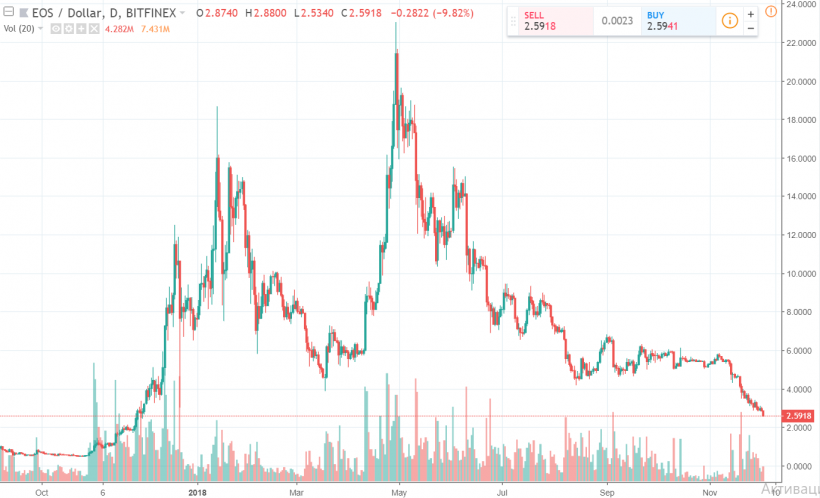 We will remind, earlier in a network the EOS canceled confirmed transactions.